Streif Bakeri & Café is referred to as Trondheim's little secret by the river Nidelven. A hidden gem by the riverside. With our cozy premises and our beautiful garden, it's no wonder that many people seek shelter from the noise and bustle of the city with us by the river bank.
Streif uses primordial grains in the pastries! "Urkorn" is more nutritious and rich in taste compared to traditional wheat flour. The primordial grain is also more challenging to work with, yet our bakers put extra effort into their work, so that the guest will experience the unique taste of the primordial grain from the region of Trøndelag.
The raw materials in the food we serve are sourced from local producers along the pilgrimage routes.
Our premises with deep armchairs and ceiling-high bookshelves invite close conversations between friends, or a quiet moment with a good book. The map wall shows all the pilgrims who have visited Nidaros Pilgrimsgård on their journey. Several journeys have their origin in the conversation that arose around this particular map.
The garden outside is perhaps Trondheim's finest outdoor dining area with a view of Bakklandet, Bybrua and down the entire row of piers to the Nidelven
Streif roughly translated from Norwegian means "Roam". So we hope you roam by Streif soon ;-)
Opening hours
Streif Bakery & Café
All days: 11am - 4pm | The kitchen closes at 3pm

"Breakfast buffet"
Eat breakfast at Streif Café. NOK 160

Every day: 7:30pm. - 10am
Table reservation
Tables can only be reserved with a pre-order of food. Order via post@pilegrimsgarden.no. Max 25 people, at least two days in advance.
Rent our function room

Our café can be rented for parties and other gatherings after opening hours. Contact post@pilegrimsgarden.no for meny and price.
"Betre buk sprengje enn god mat slengje"
(Better belly blowed, than tasty buns throwed)
- Anders Molven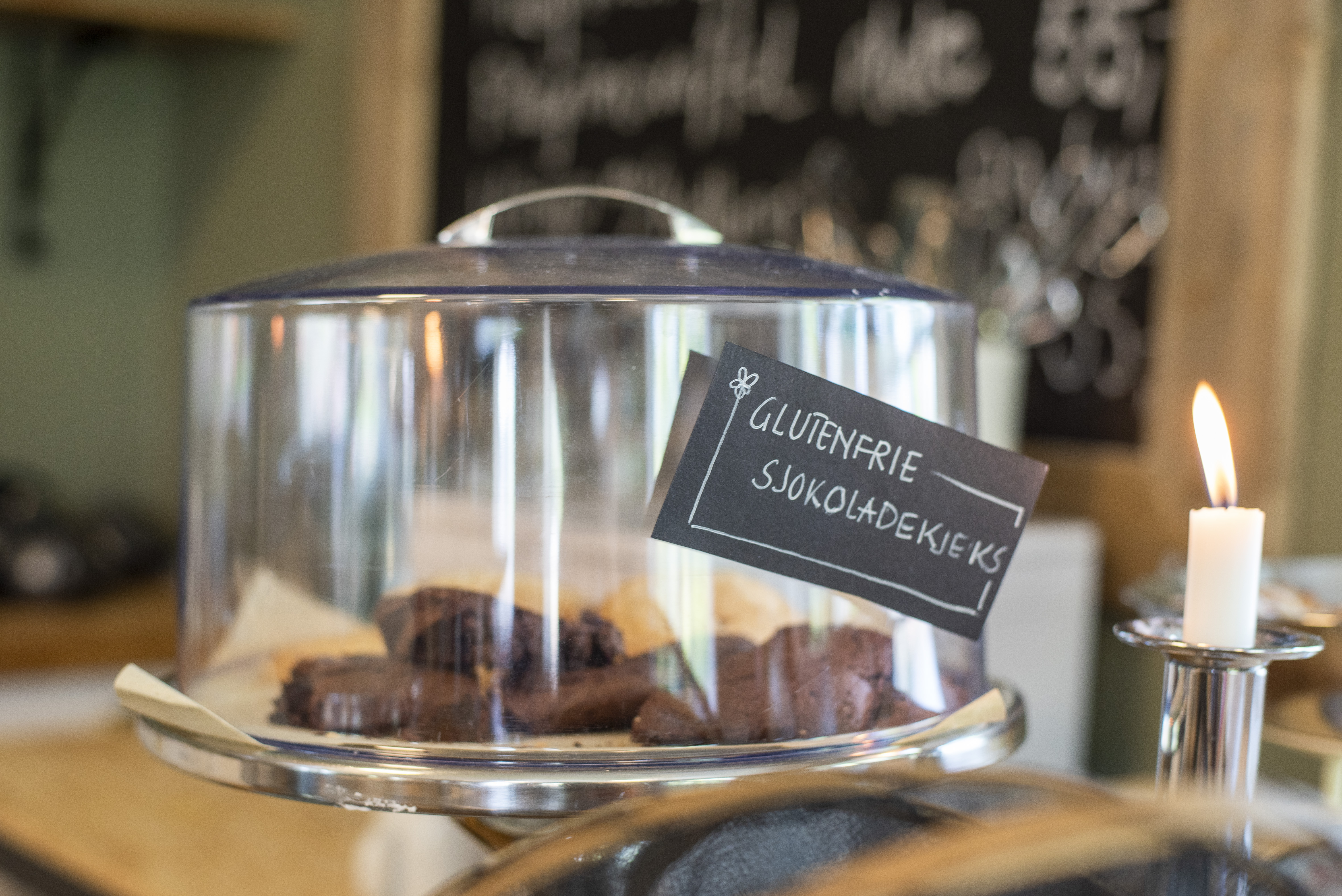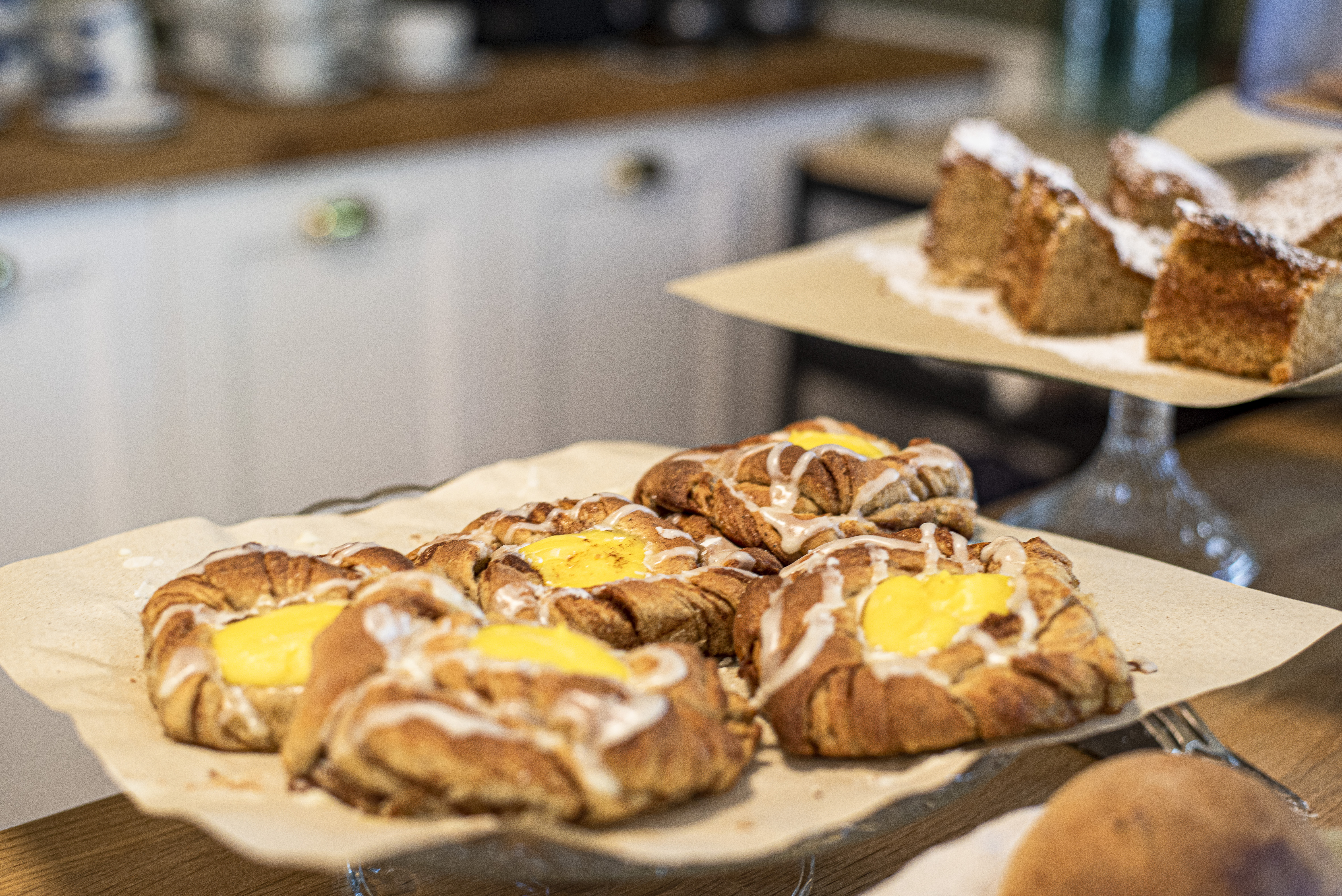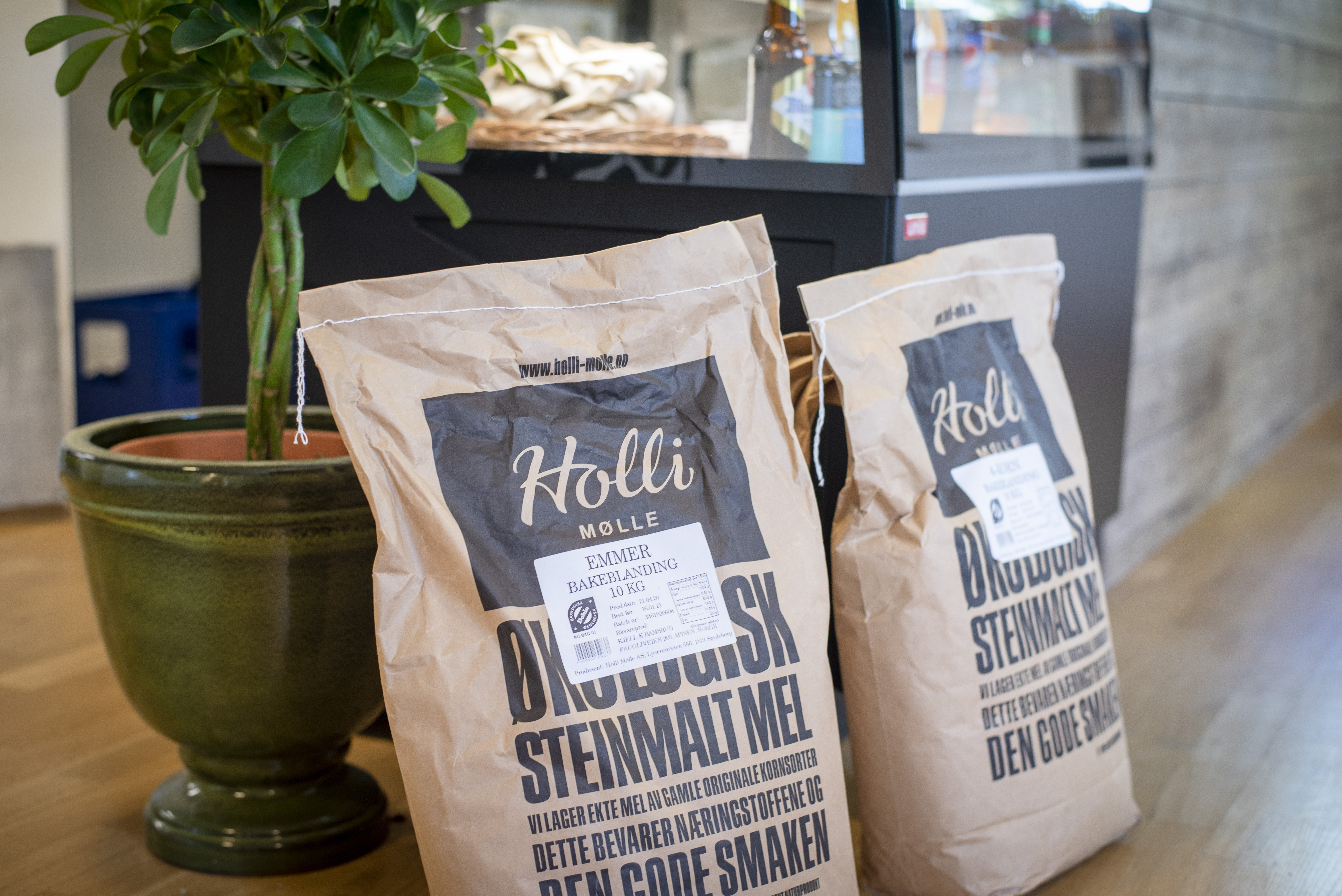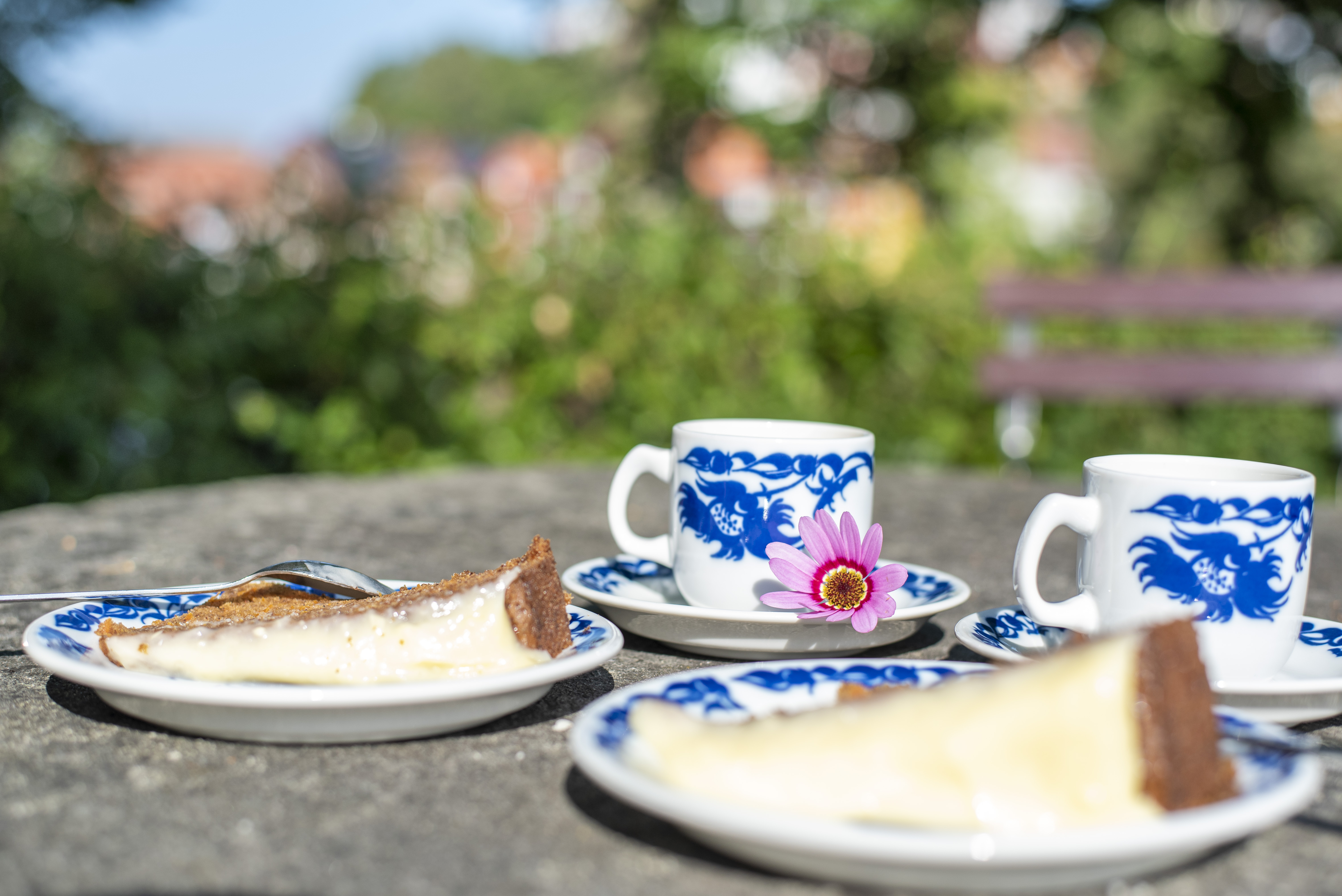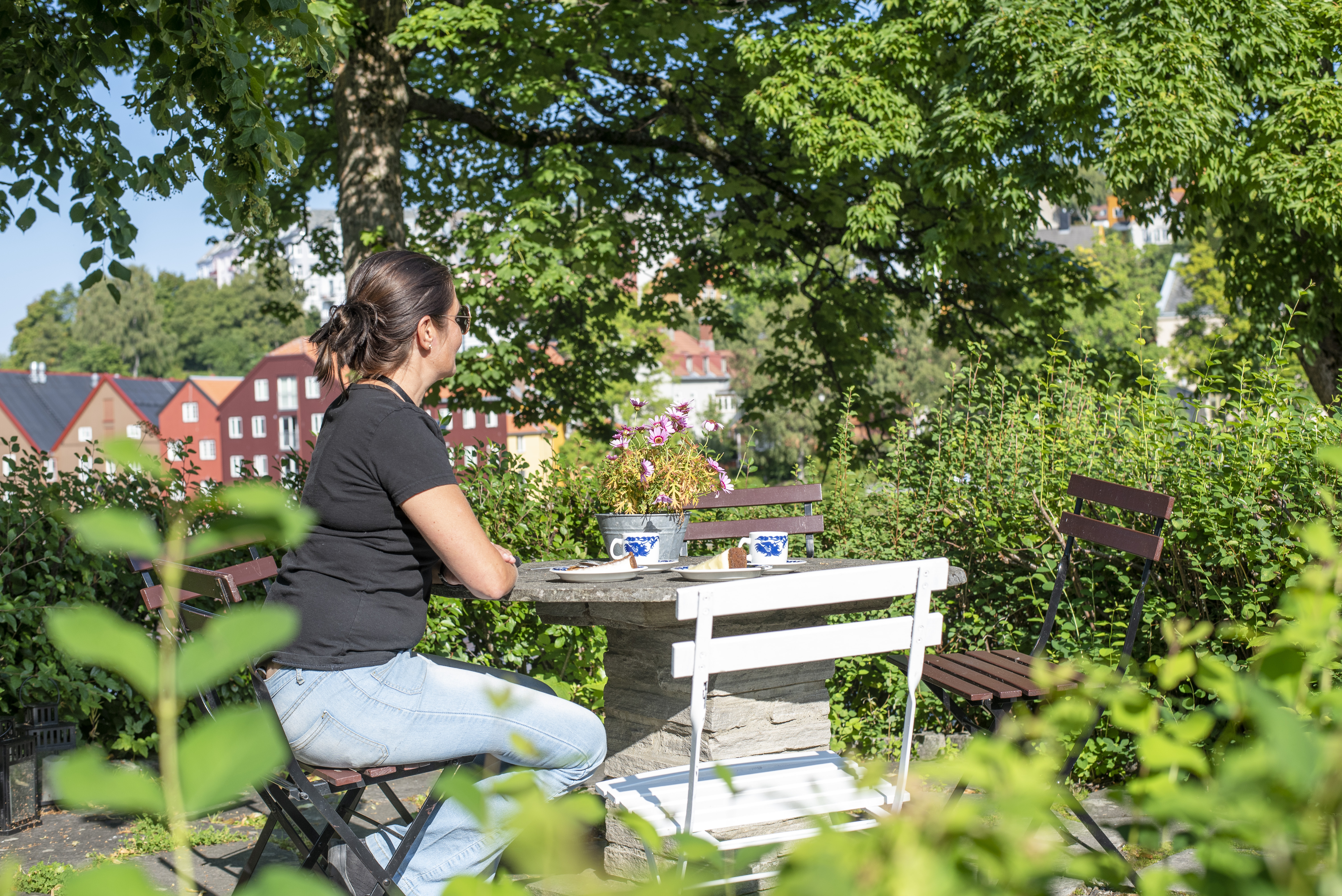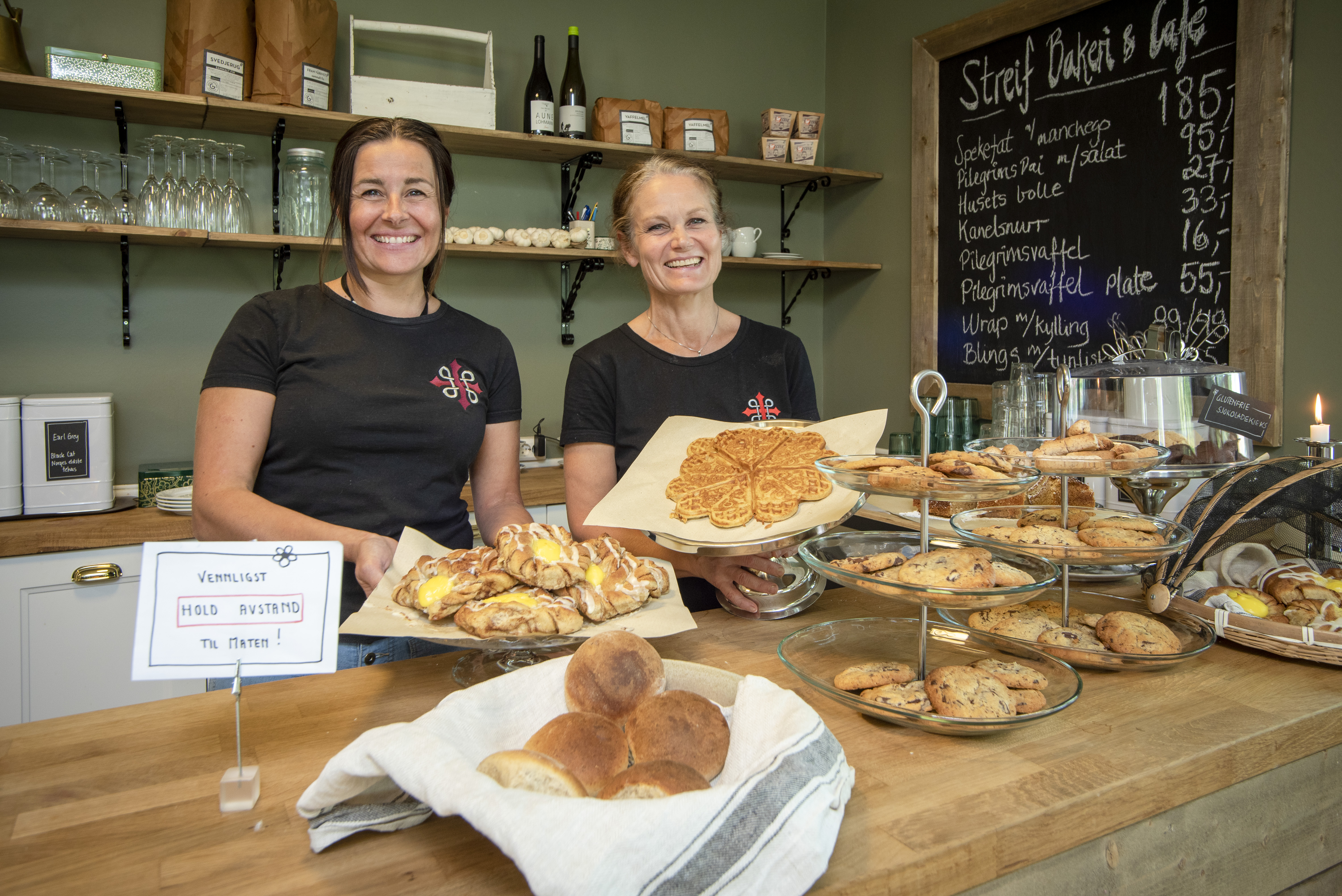 Rules for guests with dogs in Nidaros Pilegrimsgård.
Nidaros Pilegrimsgård welcomes dog owners both at Streif bakery and as overnight guests
The dog is the owner's responsibility and must be on a leash at all times.
Inside the fireplace room, only one dog is allowed at a time.
The dog should not lie in the furniture, but on the floor and not walk around freely.
Owner is obliged to clean up after the dog.
Outdoor area is adapted for dogs with hooks on the wall for the leashe. You can also request a waterbowl for your dog.
The owner is obliged to look after the dog so that it is not bothersome to other guests.
Pilgrimsgården reserves the right to dismiss guests who do not comply with the rules.
You can take your dog with you and stay at the hotel. This for a supplement of NOK. 500 per day, due to special cleaning. The dog should never be alone in the room.
We encourage reasonable care and behavior from dog and owner, and that everyone shows consideration for each other.